CORE IDEA
In the future (2040), 80% of all cars will be shared and
owning a car will be luxurious. This concept is aiming to
create a car that delimits itself from other cars, and
redefines owning a car.

The analogy of the carriage, is directly translated to our
package. The "horse" in the front houses all technical
parts, while the "carriage" has a lot of volume for the
passengers. All important sensors for autonomous
driving, are located in the big fin pointing to the front.
The fin gives the car an autonomous and unique character.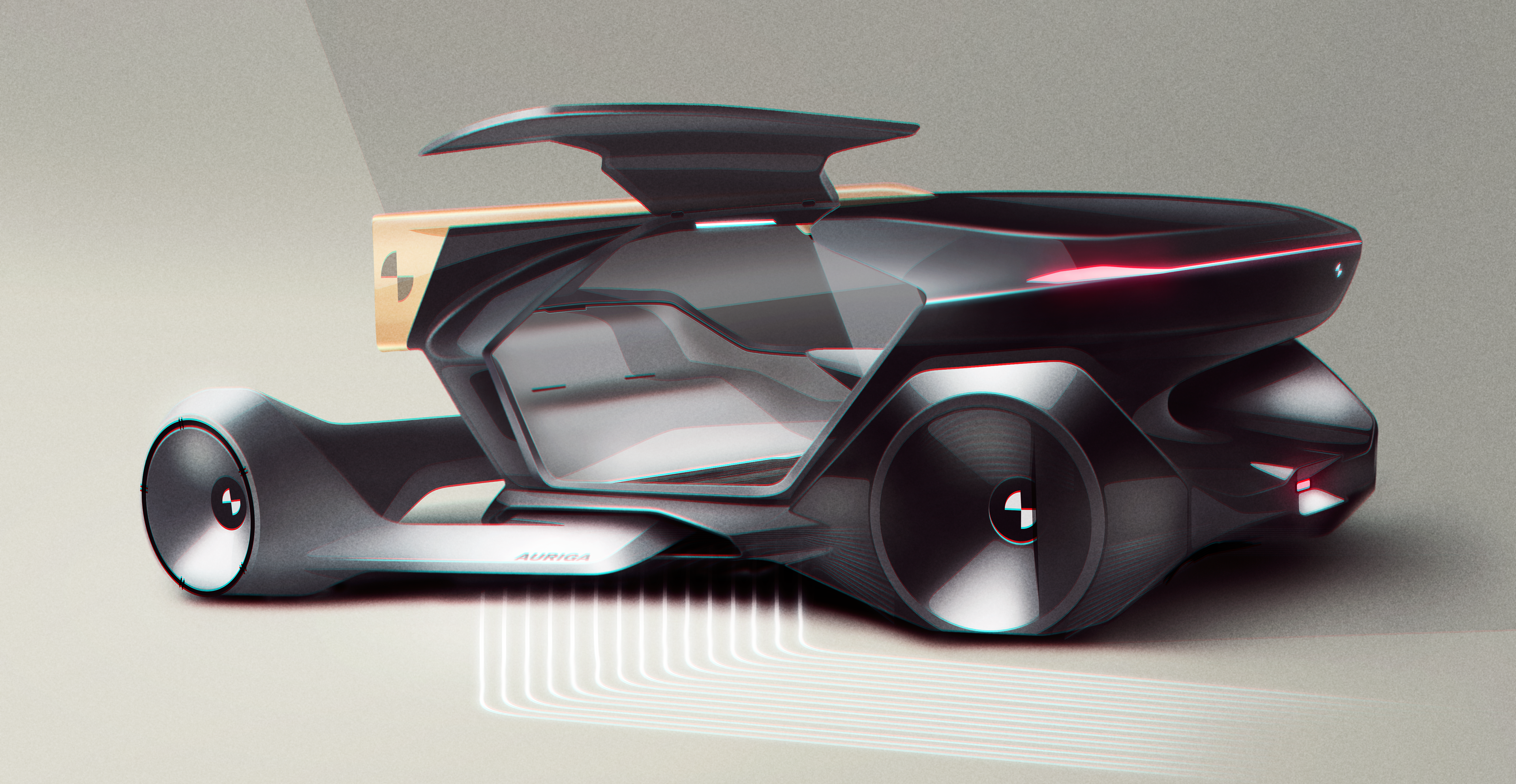 EXTERIOR OVERVIEW
We tried to create a minimalistic, iconic and modern look and therefore
decided to use sophisticated materials: Glas, Aluminium and
copper. We focused on an "autonomous" appearance, and
simple, clear shapes. Furthemore,we creatde a look
that incorporates lightness as well as showing its large capacity.
For high performance and efficiency, the base of Auriga is built from a
compound of lightweight aluminium and carbon fiber.

Designers: Florian Howecker
                 Daniel Brunsteiner

INTERIOR OVERVIEW

We focused on a very versatile yet luxurious interior.
The leather furnished seats in the rear deliver the best overview
of the whole drive as well as interior situation. Giving access
use, the ride will be a joy for every owner of Auriga.
The transformative seats in the front are adaptible
to many great features with comfortable and intuitive
for guests and help to support the variety of
interior layout settings which are essential for our
scenarios - for example an "office on the road".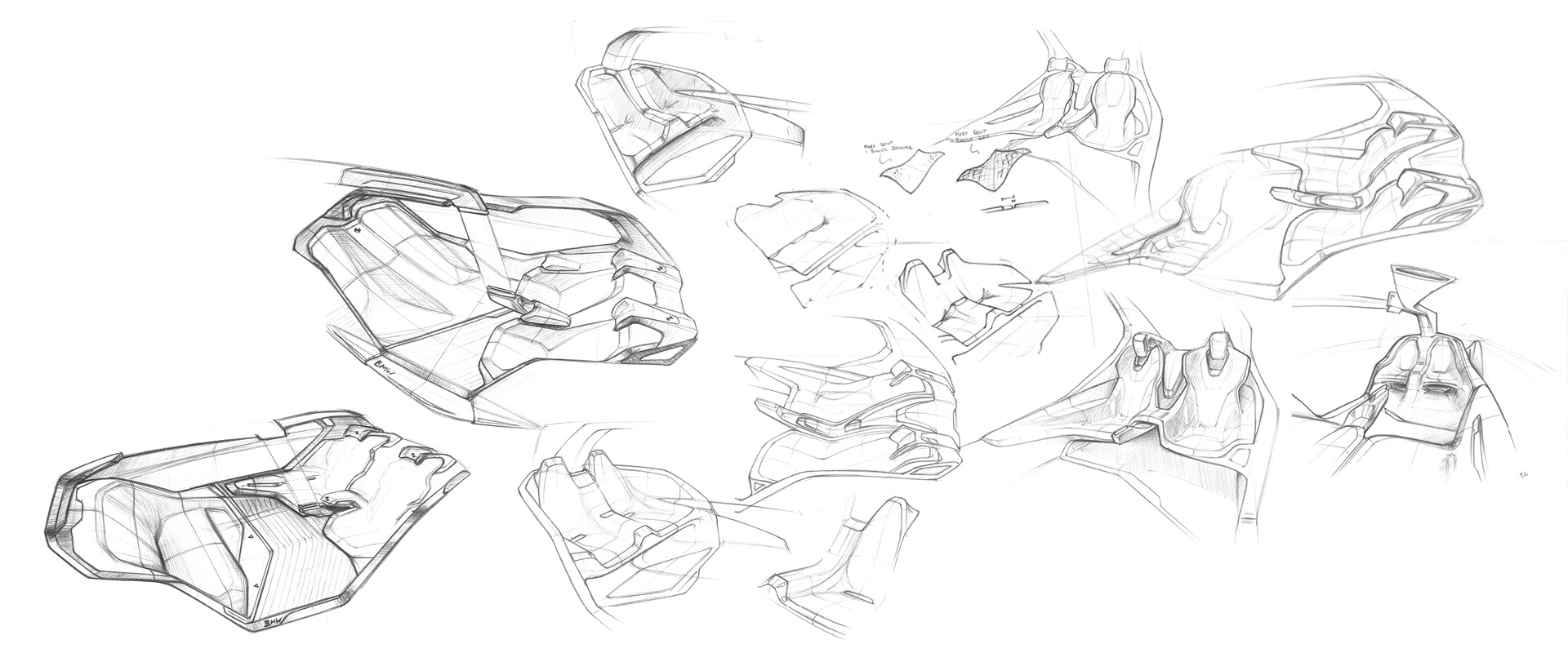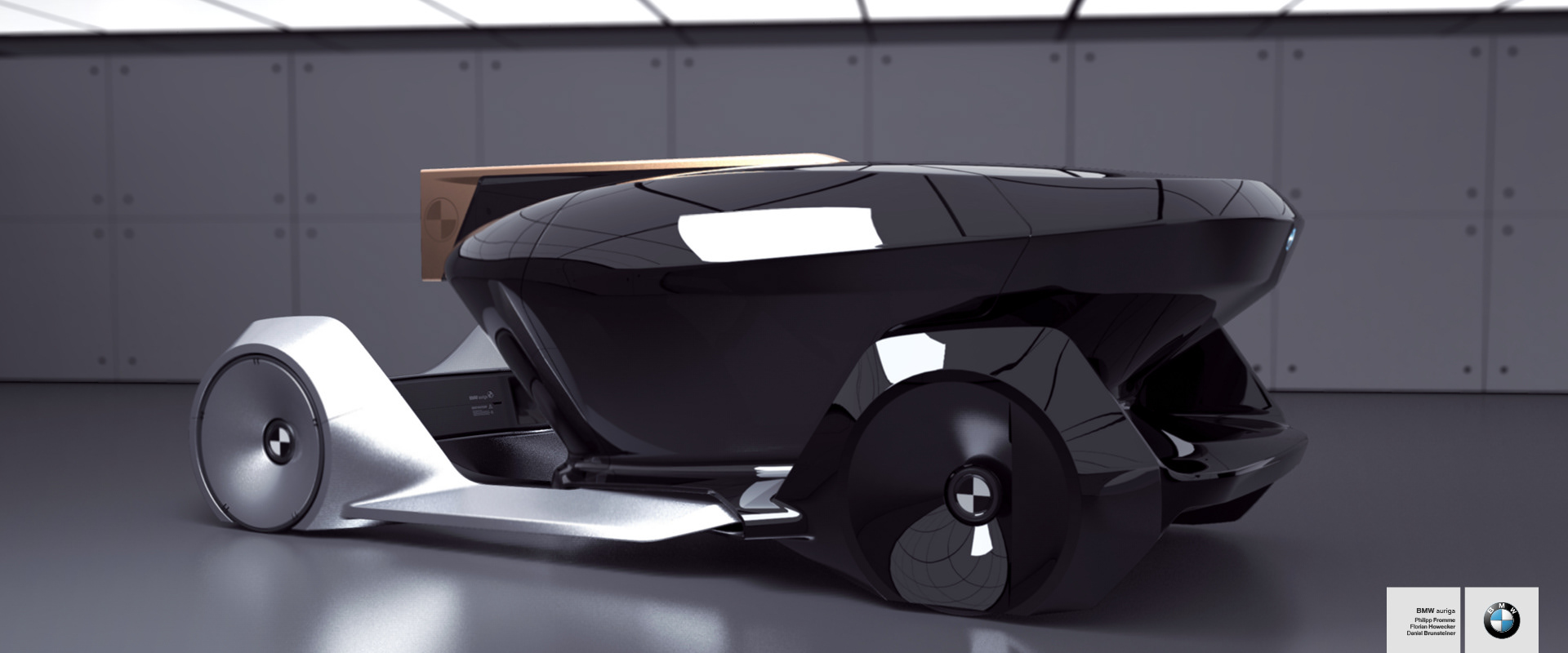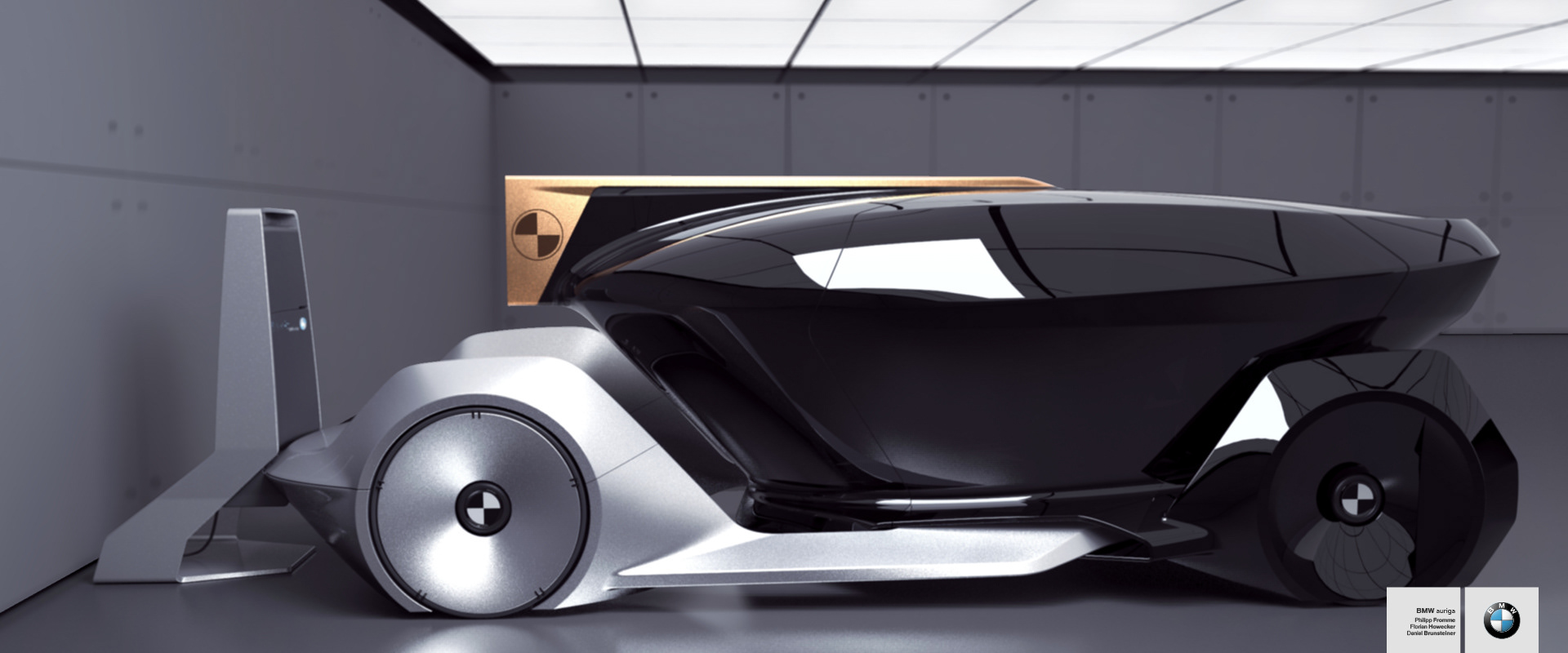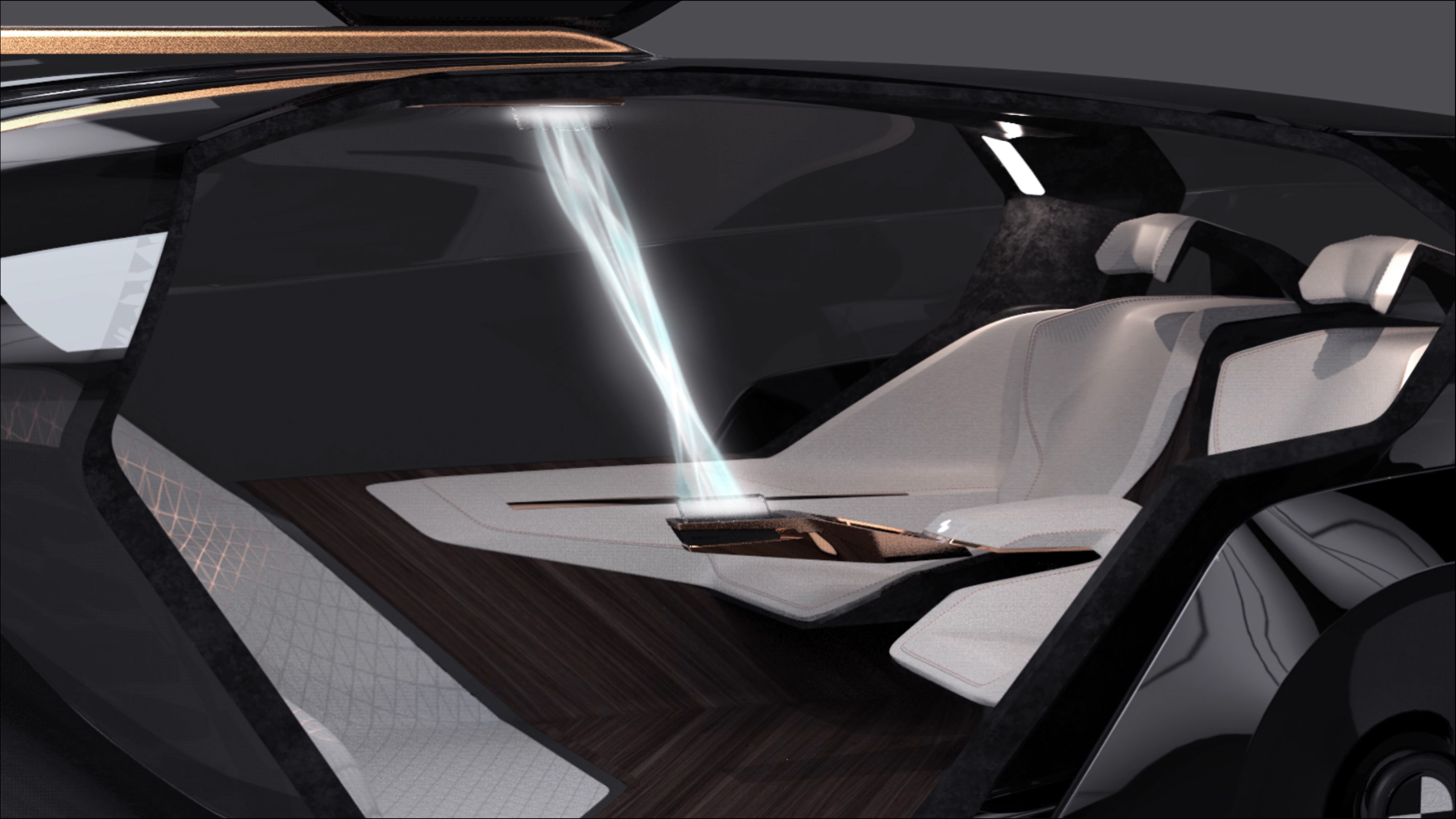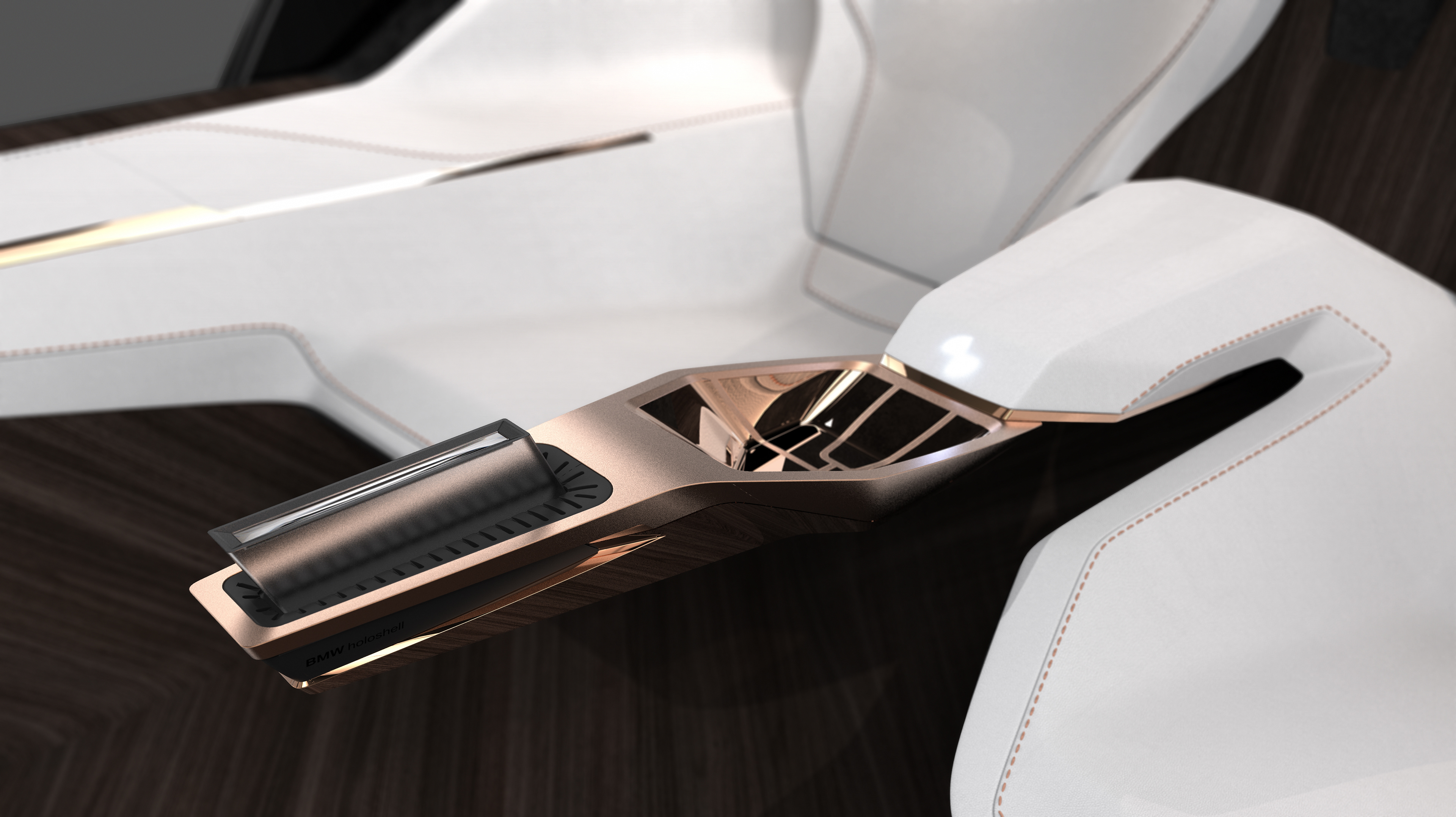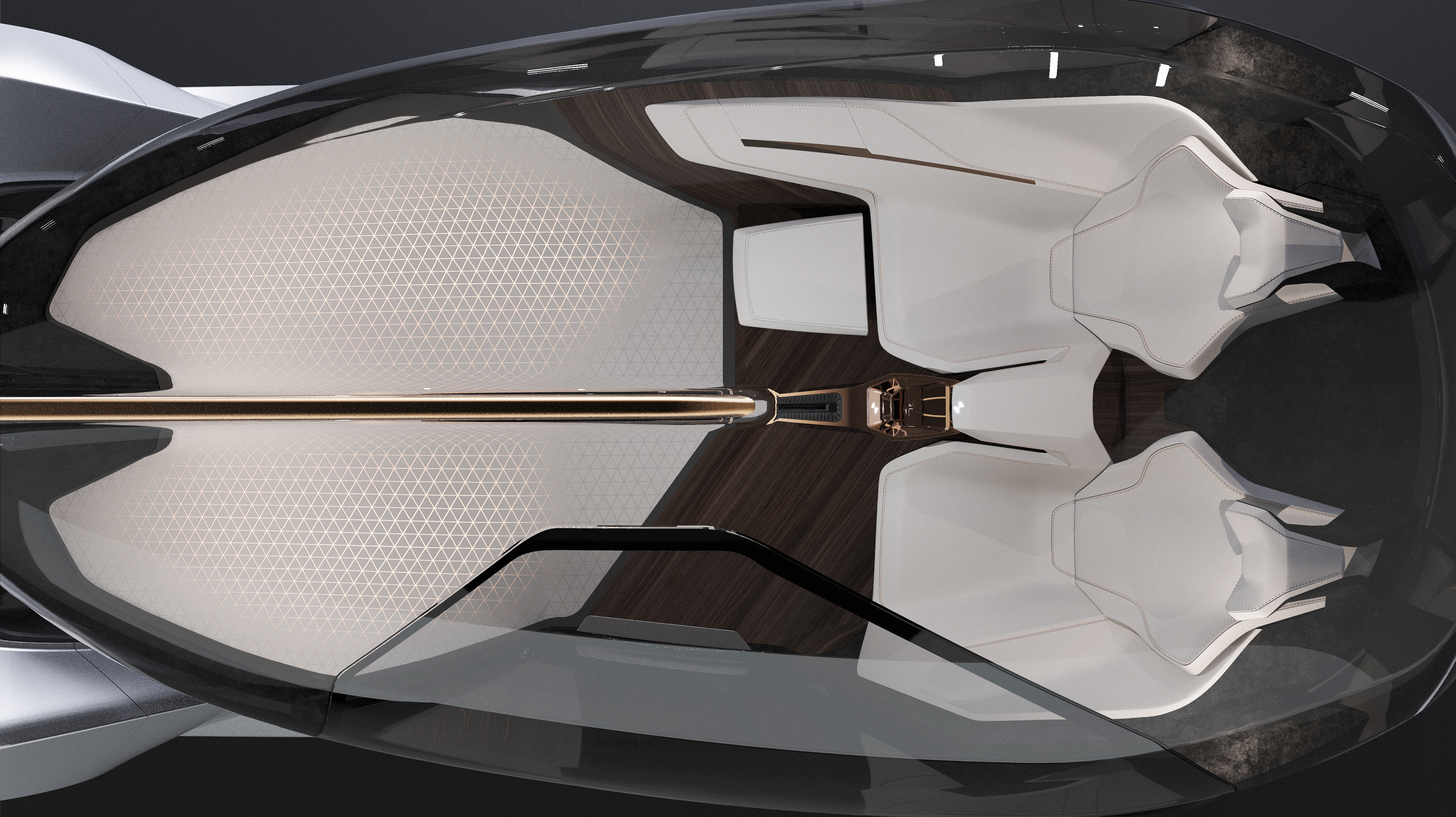 Adaptive Front Seating Area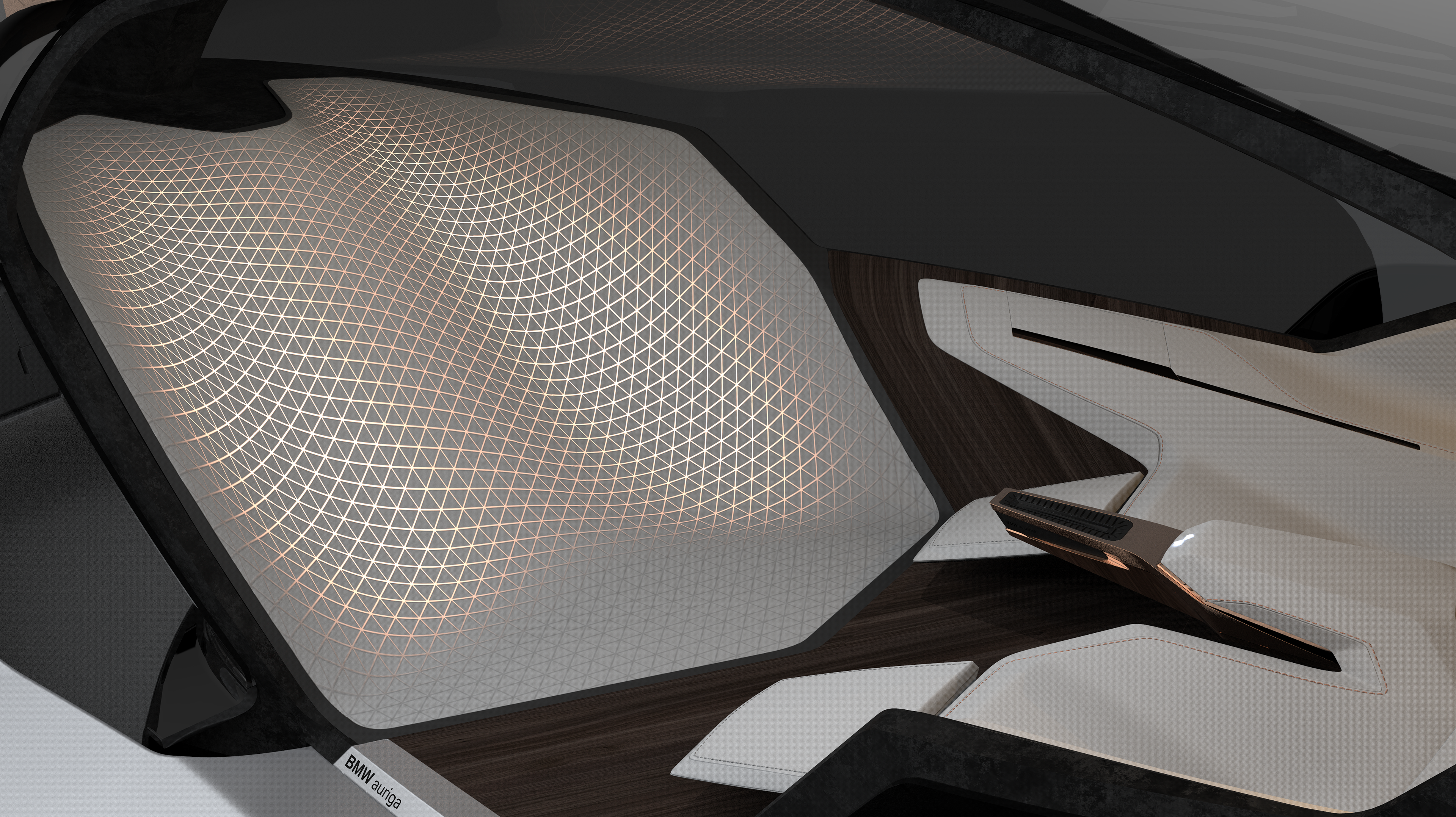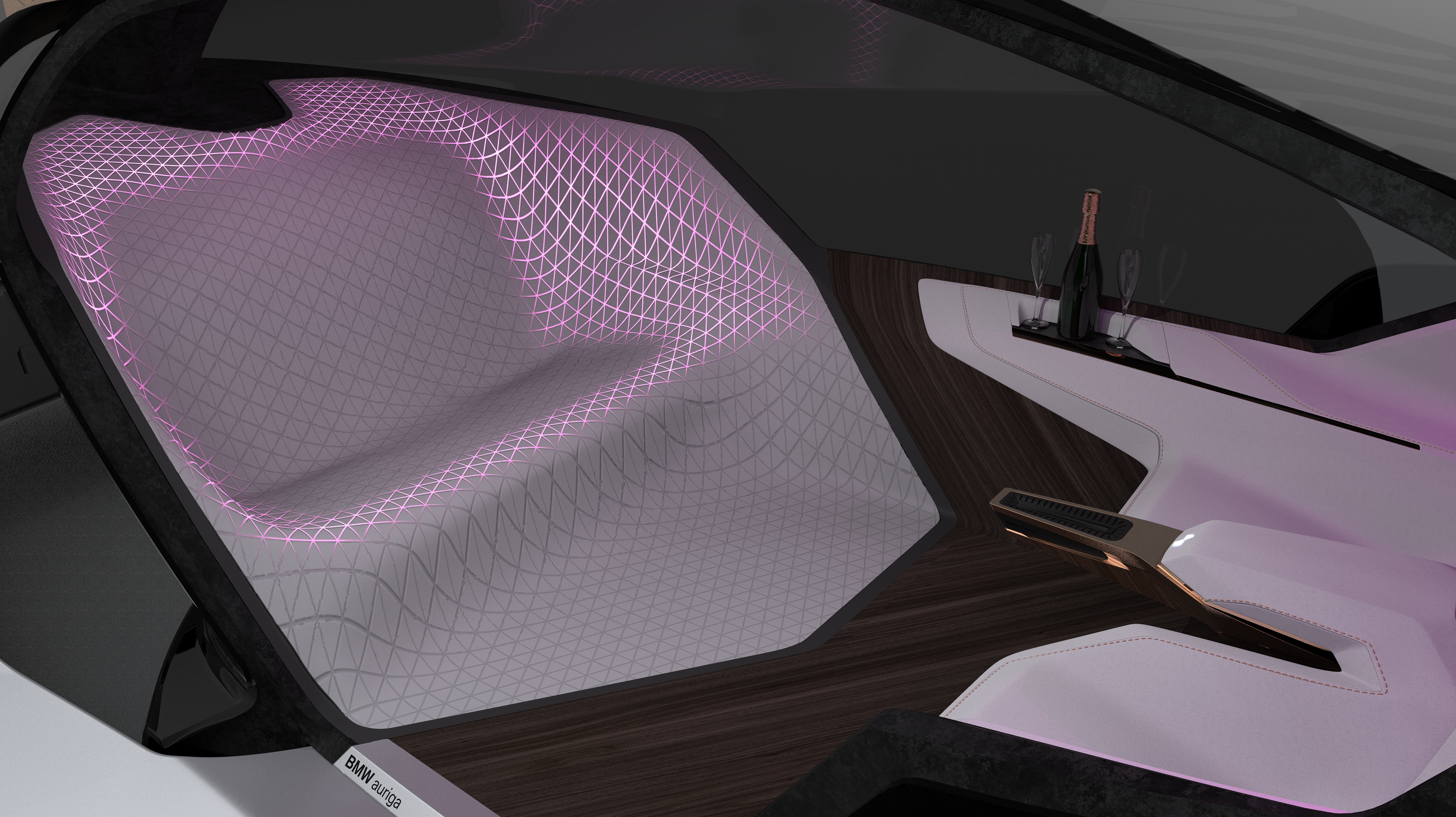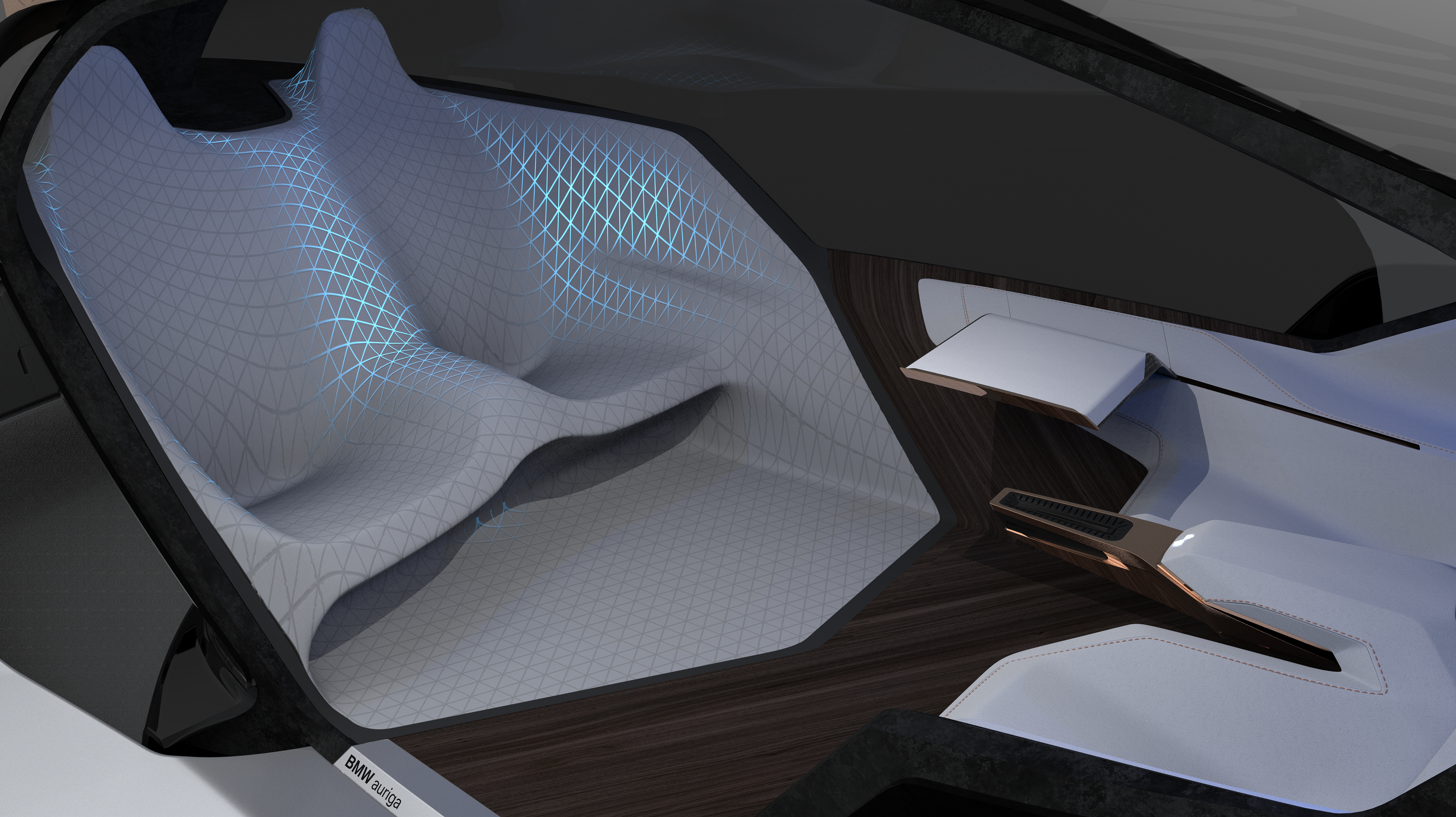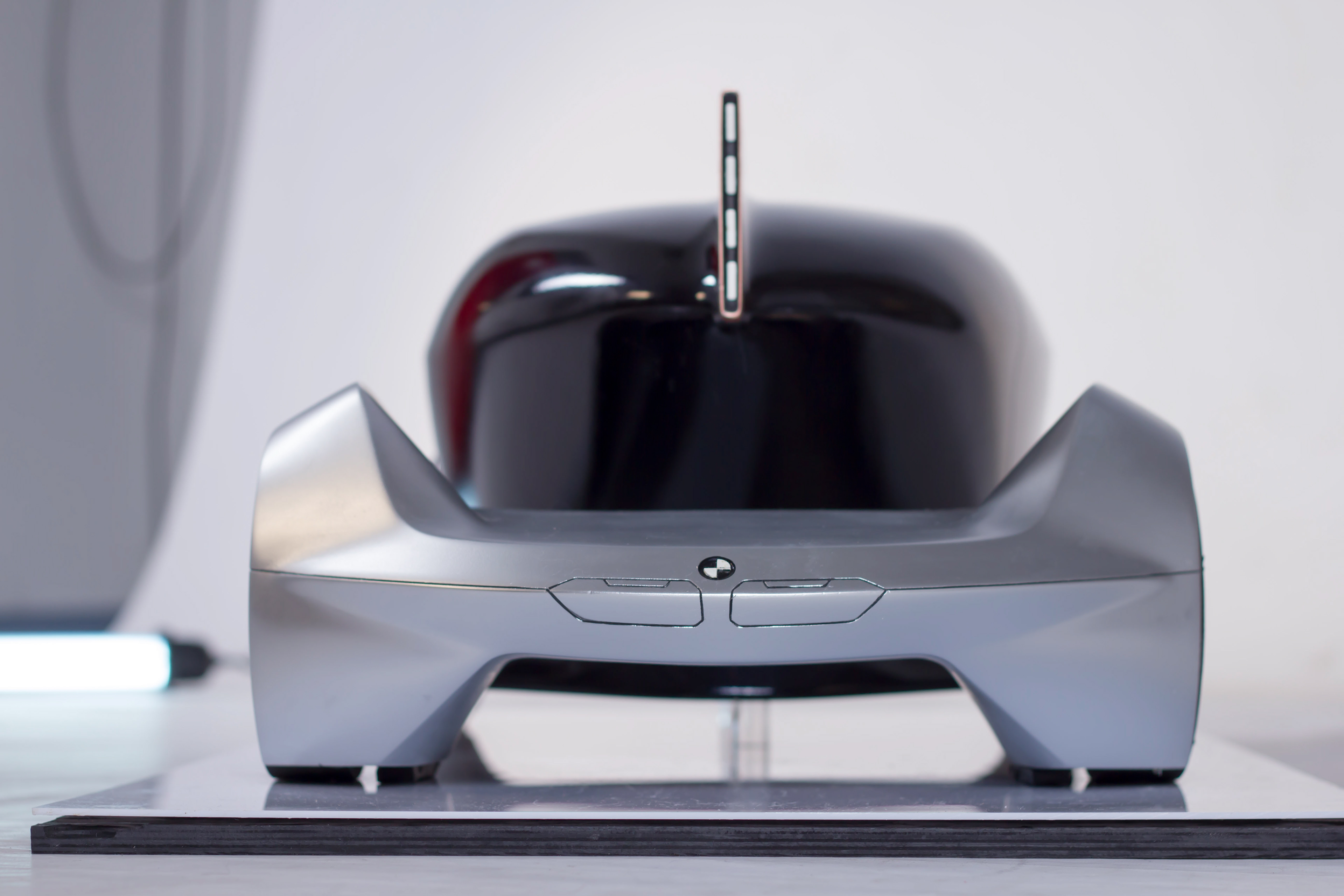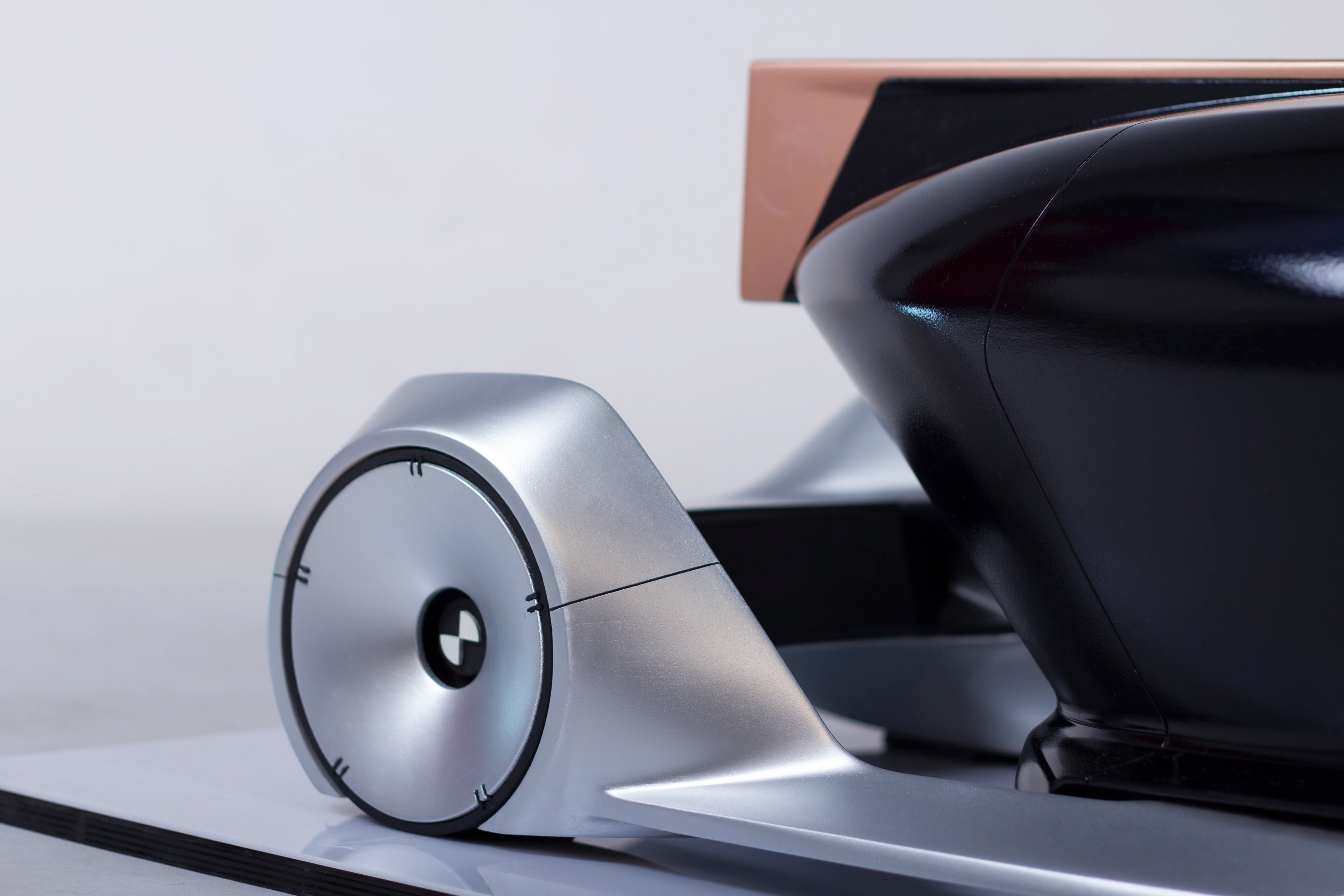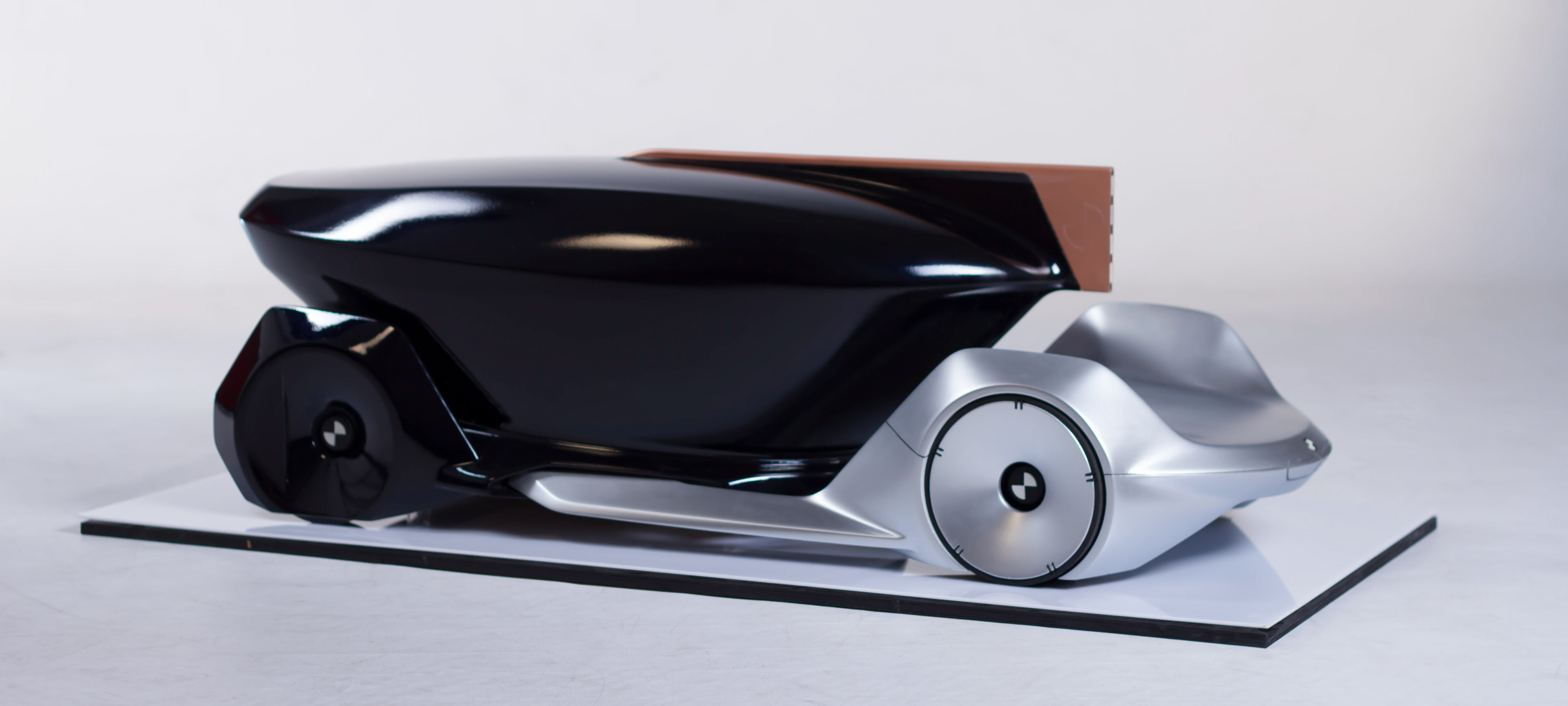 We appreciate your interest